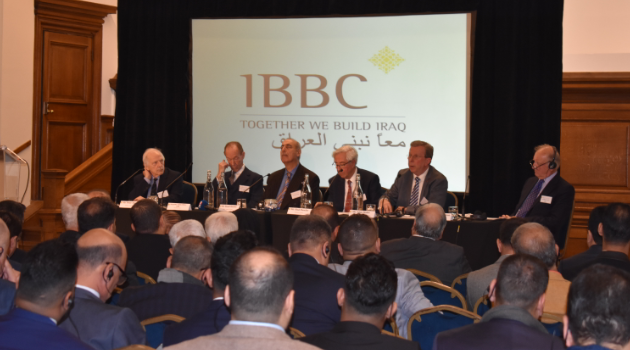 November 13, 2019 – HHL attended a forum on business opportunities in Iraq for enterprises. Through strategic partnership, the mission of this forum is to bring commerce to Iraq by providing a gateway for U.K. entities to enter the marketspace. Organized by the Iraqi British Business Council, or IBBC, topics such as trade, construction, engineering and foodstuffs were discussed among a myriad of other industries.
Keynote speaker, Ambassador Mohammad Jaafar Al Sadr was welcomed by Baroness Nicholson, President of the IBBC. All encompassing, the ambassador's speech was followed by an address from Mr. Karwan Jamal, High Representative of the Kurdistan Regional Government. 
The panel of five British and five Iraqi business people were comprised of chairmen, delegates and CEO's with key insight into both markets. Attended by over three-hundred business men and women, this event hosted the largest delegation of Iraqi business people to ever attend a London Business Forum. 
"As the dynamic continues to change in Iraq, we are increasingly enthusiastic about peace and stability in the region that can only be bolstered by partnership," said Hadeel Hasan, Managing Partner of HHL. Ms. Hasan's words were echoed by others, as a key takeaways were economic opportunity, private sector expansion and how partnership can help to meet the demand for jobs of the large Iraqi youth population.