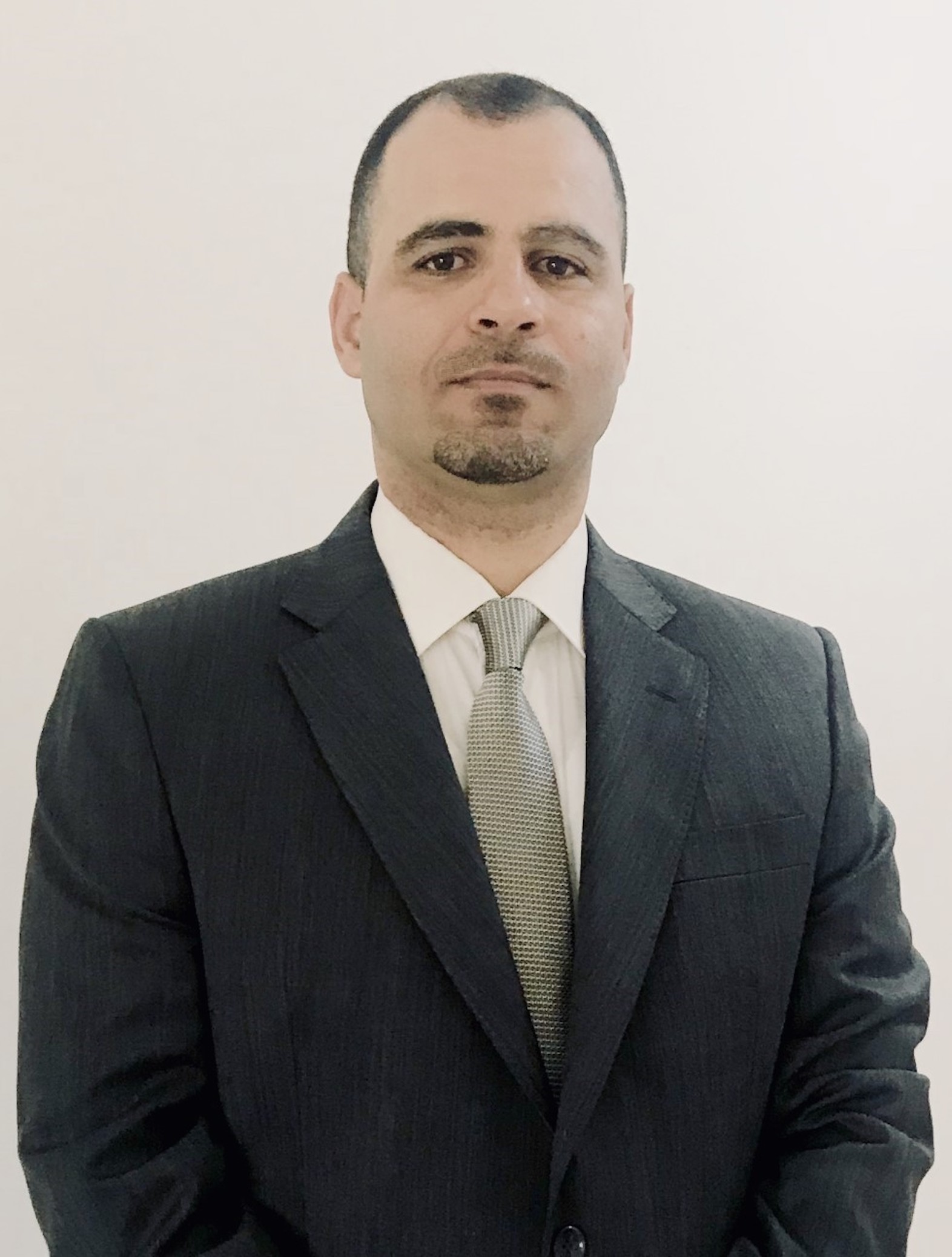 Ghazi F. Ali
Partner, Co-Founder & Head of Legal Consultancies Division
Iraqi Bar Association
Iraqi Jurists Union
Project Manager
Lexology Author and National Expert
An organized, analytical, efficient, innovative, and results-driven senior attorney with 19 years of continuous experience in the Iraqi legal practice through which I proudly hold an impressive record of successfully advising foreign and national clients, whether individuals, companies, or organizations operating in Iraq, that equipped me with a wide breathed of international law knowledge through my tenured career.
I enjoy working in challenging, fast-based environments that allow me to grow and stretch my knowledge base.
With a proven record of favorable client outcomes, I have continually demonstrated an unparalleled work ethic and incredible consultancy and interpersonal skills.
Over the years, I have gained a considerable understanding of international legal practices
I am knowledgeable in cross-boarders contracting systems, policies, and regulations; I am also an experienced projects planner.
Languages: Arabic /native speaker (Reading, writing, and speaking), English /fluency (Reading, writing, and speaking).
Partner, Co-founder, Al HADEEL Al HASAN Law Firm LLC (HHL) – 2016 – Current
Senior Attorney, HHP Law Office 2012 – 2016
Superior Petroleum, Director of Legal Department 2009 – 2011
Meyer – Reummann Legal Consultancy (Branch Manager of Kurdistan Office) 2008 – 2009
Auss Younis Law Office / Junior Corporate Lawyer 2003
Due Diligence and carrying out risk assessment utilizing applicable Iraqi laws and regulations.
Addressing legal and commercial matters such as operational oversight of projects and the resolution of client issues.
Led a team of attorneys in carrying out feasibility studies in conjunction with other industry experts which entailed the investigation of project profitability, risks, and policies' impact on performance.
Conducted training sessions and one-on-one consultations on employee/employer rights under the Iraqi labor code with company representatives and personnel.
Offering legal guidance to international clients willing to enter the Iraqi markets on the legal prerequisites and cultural aspects to consider when doing business in Iraq.
Specialized bilingual legal expertise in corporate laws
Specialized Iraq taxation expert
Wide experience in social security liability issues, visas and work permits as related to international clients
Resolving client's respective issues in Iraqi contracting policies and recommended courses of action in compliance with government regulations.
Advised on navigating Iraqi specific legal issues including contractors' and subcontractor' liability and contractual default cases.
Continuous and reliable solutions to clients' needs by facilitating management communication, collaborating with various parties, carrying out administrative tasks, and mediating concerns regarding deliverables undergone.
Performed legal representation tasks such as preparing court documents and attending hearings in all disputes levels
Certified national expert and author for the Lexology legal publication in the United Kingdom; specifically in oil and gas laws.
certified Expert Witness in attending before international tribunals providing neutral statements and opinions on matters pertaining to Iraq's legal system.
On several occasions, I acted as a local counsel for international law firms representing clients in matters of disputes before international tribunals.
As a director of investment, I managed an $800 million investment portfolio with a team of experts of oil refinery projects applied for by a multi-national group of investors; my duties involved communication with international advisors of business partners, lenders, and investors from different jurisdictions.
As a project manager, I oversaw the development and implementation of MATOC (Multi-Award Task Orders Contract) with a $150 million budget managed by the USACE.
For the period between 2004 to 2010, I managed teams' implementation government contracts (total of 25 projects) including construction and logistics with a total value of 15MioUS$.